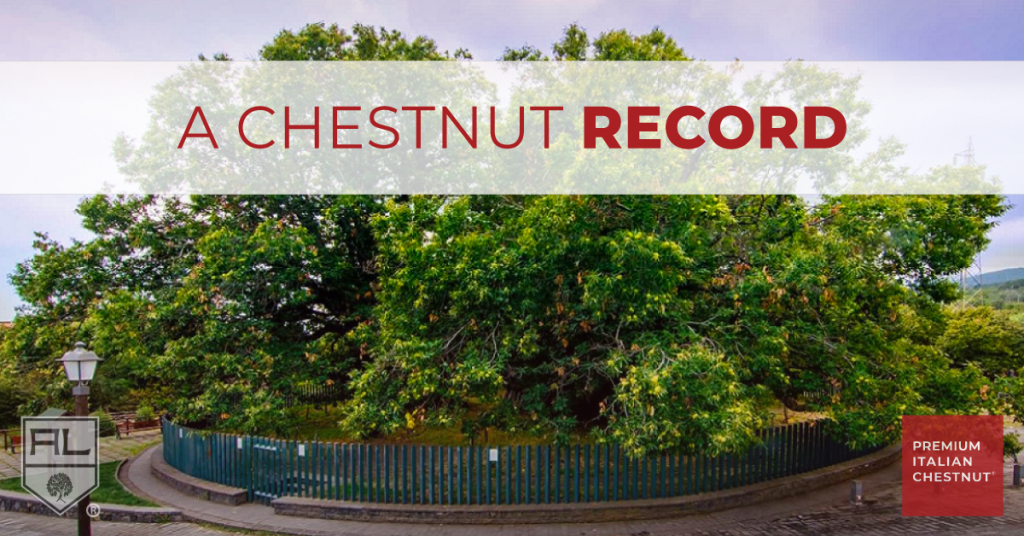 THE HUNDRED-HORSE CHESTNUT
Italy has an amazing record but only few people could tell about!
This unknown record lies in Sant'Alfio, a small town near Catania, under Mount Etna in Sicily, where a four thousand-year old Chestnut tree stands among the land. The biggest and most ancient one across Europe.
A real nature's masterpiece that is home to a four-millennium history. It could tell stories and tales in which it is the main character, just like an old wiseman who has been through thousands adventures.
Lots of authors from Italian and foreign literature, such as Pietro Carrera and Jean Houel, celebrated the Chestnut tree as a majestic haven "that can fit up to one hundred horses". In 2008, the UNESCO recognized the Hundred-Horse Chestnut as a Messenger of Peace and every year, since then, thousands of visitors from the entire world come over to admire the old giant and listen to those fascinating songs of passion and romance.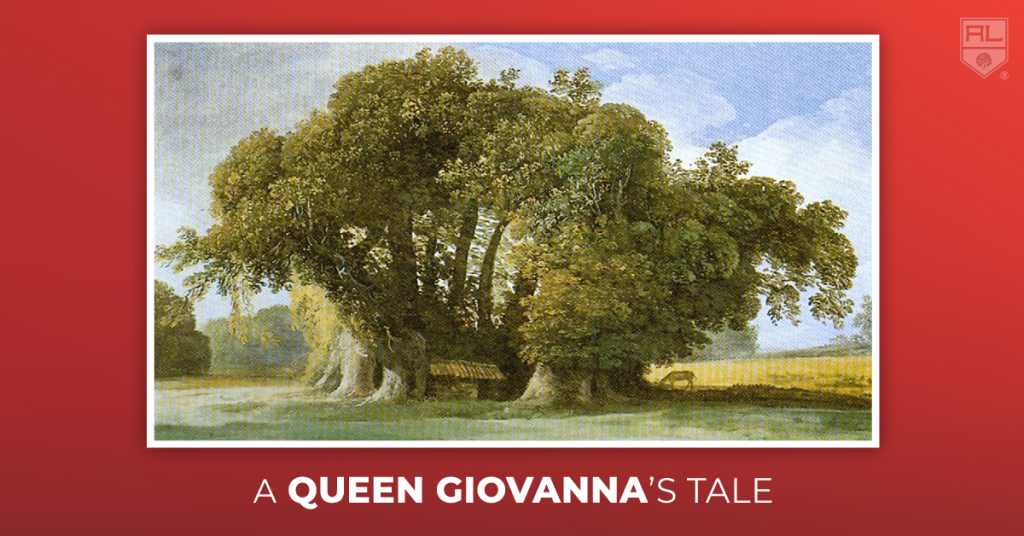 A Queen Giovanna's tale under the Chestnut
There are so many legends of queens and hermits from 16th century who found a shelter under the Chestnut crown or even inside its huge hollow trunk, during some cold and stormy nights. The most popular one is the romantic adventure of Queen Giovanna d'Aragona (Joanna of Naples). One day in the midst of a hunting trip, a storm took Queen Giovanna and her hundred-army of knights and dames by surprise, so they took refuge inside the tree. There she spent the whole night together with some lovers, probably few knights from her army. After all, the Queen was well-known for being a wild lover always searching for paramours.
This legend has been handed down over the centuries and it is the reason why the S. Alfio's Chestnut became symbol of peace and fertility but also a "true evidence of the nature generating power and fecundity, fertile and fruitful itself. It is globally renowned for being a real icon representing the incredible force that creates and regenerates life" (2008, UNESCO International Conference for the Cultural Heritage Protection).
Preserving the Culture of Chestnut
The Hundred Horse Chestnut is a perfect example of why preserving and safeguarding the Castanea tree population is so essential. The historical and cultural values from this precious asset are only a few factors that come together with other main topics like biogeography, morphology and industry. Moreover, the basic economic factor related to the sylviculture and the supply chain in chestnut woodlands.  
On final note, spreading and broadcasting the culture of chestnut is our responsibility as it is a priceless resource from our beloved territory, considering the amount of excellences that we can produce in industries such as food, furniture and green construction.